Silicon Valley's largest Product Manager & Developer Conference
July 9-10 SAN MATEO CALIFORNIA

PRODUCT MANAGERS:
Join hundreds of product managers for tracks, workshops, and a hackathon in the center of Silicon Valley. Both startup product managers and enterprise product managers are invited to attend and participate. Product Managers shape the strategy of companies – learn from the top leaders in the field

PRODUCT DEVELOPERS:
Are you a technical product manager or a developer interested in product management / deployment / usability skills? Join the Product Developer track and test your skills at our 2-day hackathon. The best developers think about the product – come and learn how they do it.
WHAT'S GOING ON AT PRODUCTCON?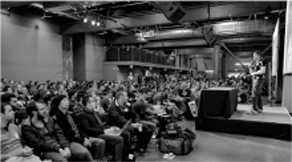 PRODUCT
HACKATHON
Build a new product or prototype and compete for $50,000 in prizes. We invite product managers and app developers to team up on new prototype and application ideas that solve real problems.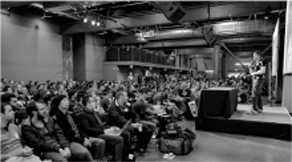 PRODUCT
MANAGER SUMMIT
The Product Manager Summit is where professional product managers learn best practices in product lifecycle management, tools, workflows, and product marketing skills.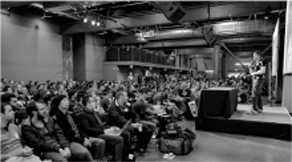 PRODUCT
DEVELOPER SUMMIT
Product Developer Summit is a 2-day track where developers gain the product management skills to augment their programming skills such as product usability, testing, deployment, and code collaboration. Programmers, UI / UX engineers, and technical managers are invited to participate.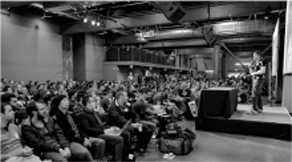 PRODUCT
MARKETING SUMMIT
Product Managers need to know how to interact with marketing and create a go-to-market plan. Learn from the top product marketers in the nation about launching and marketing through online ads, app marketplaces, and new customer acquisition strategies.
CAREERS IN PRODUCT MANAGEMENT
As the world becomes more open and connected, the demand for creating better more unique products increases exponentially. It is becoming impossible to throw sales and marketing dollars at bad products. What makes a good product? How do you determine product-market fit through prototyping? Hundreds of thousands of companies are facing these questions. ProductCon is the new convergence of professionals who want to know: How do I create a product that customers love?

Product Managers
ProductCon includes 400+ professional product managers from around the nation. These span both early tech startups, later-stage tech companies, and Fortune 500 attendees. Most product managers have technical backgrounds and work on technology products.

Application Developers
ProductCon includes 400+ application developers who must make product management decisions on their applications. The line between developer and product manager is often blurred when small product teams rapidly prototype new apps. Attendees are proficient in Ruby, Python, Javascript, Java, C++, PHP, and Ruby.

Product Marketers
ProductCon includes hundreds of technology professionals who participate in Product Marketing. These attendees make technology purchase decisions on media / ad buying, app marketplace advertising, and go-to-market strategies.
WHAT COMPANIES ATTEND DEVNETWORK EVENTS?
Accenture
Apigee
Apple
ATT
Autodesk
Autodesk
Bay Metro
BitTorrent
BlackBerry
Box, Inc.
Braintree
CA Technologies
Capgemini
Capital One
Chevron
Cisco Systems Inc
Citrix
Deloitte
Dun & Bradstreet
eBay Inc.
Elasticsearch
Facebook
Fitbit
Fujitsu
Genentech
GigaOm
GoodData
Google
Groupon
H&R Block
HP
IBM
Intel
Intel Capital
Intuit
JP Morgan
Kodak
LinkedIn
Macys
Marketo
Microsoft
Motorola
MuleSoft
NBC Bay Area
Netflix
Neustar
Nike
Nokia
Oracle
Orange
Pandora
PayPal
Pearson
ProgrammableWeb
Qualcomm
Radius
Revolution Analytics
Salesforce
Samsung Electronics
SAP
Sequoia Capital
Shopify
Shutterfly
Sony Playstation
SunEdison
Symantec
Tesla Motors
True Ventures
Trulia
Twitter
VISA Inc
Visual.ly
VMWare
WalmartLabs
Wells Fargo
Yahoo
Yammer
Yelp
Zappos Labs
Zendesk
Zynga