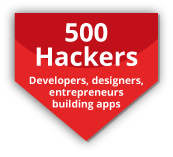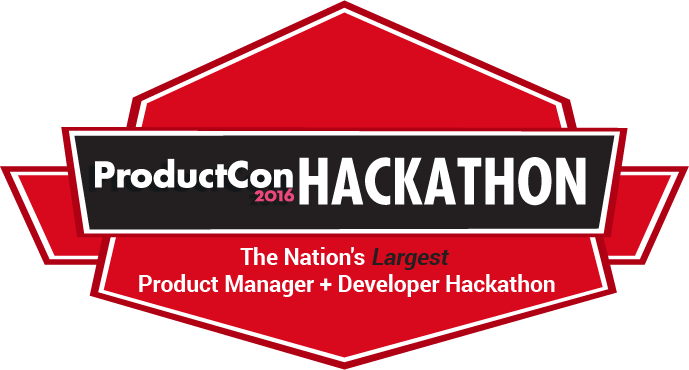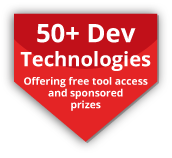 Once your project team sits at a table, do not change tables. This table will be assigned to you. Multiple project teams can share one table.
Teams can build apps from scratch (Mobile App / Consumer Web App / Business Web App). Teams can solve as many Accelerate.im challenges as they want (zero, one, or multiple).
Teams must be between 1 member and 5 members. Teams with over 5 members are not eligible for sponsored prizes or overall awards.
All hackathon prizes will be sponsor prizes. The sponsors will choose their own prizes and their own prize winners on Day 2 of the hackathon. Read this manual to understand how sponsors judge you.
There will be 2 rounds of judging on Day 2.

Round One (2:00 PM – 3:30 PM), "Overall Winner" judges will hear your pitch at your table and fill out a scoring sheet on each team.
Round Two (3:30 PM – 5:30 PM) you pitch sponsors at their tables. See Hackathon Instructions.

The top 5 project teams (as decided by the Overall Judges) will pitch on the main stage.
Because of the sheer number of participants and teams, participants will not be able to organize teams by pitching their ideas on day one. They can however post projects to the Accelerate.im network and contact other members about joining projects.
Sponsors are responsible for delivering you prizes. Some prizes will be delivered after the hackathon. We will provide sponsors with your contact information.
If you have questions about hackathon rules or timeline, you can emailsupport@devnetwork.com and we will answer your email within 60 minutes.
Check your email SPAM folder for incoming app messages!
9:00 AM
Doors Open / Breakfast
10:00 AM – 11:00 AM
Hackathon Begins / Main Stage Kick-off Talks
12:30 PM
Lunch + Networking
12:00 PM – 6:00 PM
Technical Workshops
(Workshop Room 1 & Workshop Room 2)
11:00 PM
Doors Close
You cannot work overnight
10:00 AM
Doors Open / Breakfast
1:30 PM – 1:50 PM
Overall Round One Judge Training
(Workshop Room 1)
2:00 PM – 2:20 PM
Sponsor Judge Training
(Workshop Room 1)
2:00 PM – 3:30 PM
Overall judges each visit their 10 assigned teams and hear 2 minute pitches
3:30 PM – 5:00 PM
Hackathon teams visit sponsors to pitch their projects (Recommended that teams contact sponsors via Accelerate.im app to schedule pitch times)
3:30 PM
Overall Judges votes tallied
3:50 PM
Top 5 teams notified
4:00 PM – 4:30 PM
Top 5 teams test presentations using AV Equipment (first come, first serve)
5:00 PM
Sponsor must have winners submitted to Integrate team (by emailing hackathon@devnetwork.com or telling Saxony Owen in person)
5:00 PM – 5:50 PM
Top 5 teams pitch (3 Minutes Each)
6:20 PM – 6:50 PM
Sponsors and winning teams sync up (good time to make arrangements to transfer prizes)
7:00 PM
Doors Close Promptly