Join Silicon Valley's
Definitive Product
Management Event.
Get your product management technology or services in front of 1,200+ of the SF Bay Area's top product managers and developers. Silicon Valley is the hub of the world's technology scene, and ProductCon is the hub of the top product professionals.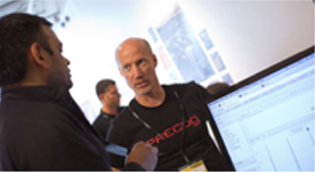 ProductCon gives sponsors the ability to engage attendees through exhibitor booths, lead capture devices, hackathon challenges, sponsored talks, and targeted attendee follow-up information. Contact us for more information.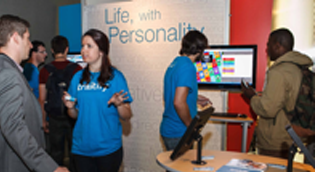 Creative
Sponsorship
Programs
Choose from several programs that range in level of customization to generate demand, capturing qualified leads in specific targets, move buyers along the buying cycle and generate high ROI, including:
Conference Track Sponsorship
Exhibit on expo floor
Hiring Mixer
Hackathon
Workshop Sponsorship
Online Marketing
Mobile App Sponsorship
Signage in high-traffic areas
Exclusive sponsorships such as badges, attendee bags, aisle signs, escalator archways and more!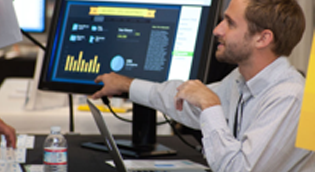 Thought Leadership Opportunities

Position yourself as a leader in the vertical segment of your choice.

Tie your brand to a conference or workshop topic at Integrate and reach your targeted buyer before, during and after the event.

Maximize your visibility, showcase thought leadership and generate demand by sponsoring the category that aligns with your marketing priorities.