Geoff Domoracki is the co-founder and CEO of Data 2.0: producers of DataWeek, API World, and DeveloperWeek. A philosophy major turned tech entrepreneur, Geoff lives in the cross-section of philosophy and technology. Geoff was formerly the co-founder of Techweek, the largest Midwest startup & technology conference, as well as a consultant for investment firms such as Lightbank, the venture capital firm behind Groupon. He enjoys curating and moderating conference talks around the API ecosystem, democratizing data, and thinking of the web as an open database or "read-write web". In his spare time, he's usually training for an Ironman triathlon, dabbling in programming languages, or reading post-structural philosophy.
Jonathan Pasky is the co-founder of Data 2.0. He is also the co-founder of Techweek and a patent attorney and principal at Pasky IP, a boutique intellectual property law firm. Previously, he was Chief Legal Officer at FanFound, a Chicago-based music startup. Jon is a mentor at Excelerate Labs, on the Board of Directors of the Chicagoland Chamber of Commerce, and has served as a judge for numerous competitions, including SeedCon (University of Chicago Booth School of Business) and the City of Chicago's Small Business Competiton. Additionally, he has served as a guest lecturer at DePaul University. Jon delivers legal and business development expertise to clients and teams, bringing insight to startup strategy regarding innovation and technology.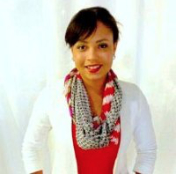 Jelica Baker is the VP of Business Development of DevNetwork. Jelica started her career in print and after a couple of years soon realized her love for the world of technology and started working in the tech industry. She has been an early employee at a media tech startup and healthcare technology startup, and successfully built the Emerging Tech Company division of Dice (DiceStartups). She lives in Silicon Valley with her golden retriever, Dudley. She's an avid reader of Forbes, is an active member of Levo League and Women 2.0.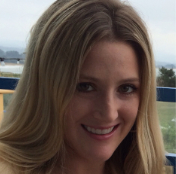 Sara Jones is the head of operations at DevNetwork where she works to develop and conceptualize the company's conferences and events. In this position, she ensures each conference is tailored to its intended audience and delivers exceptional ROI for sponsors.
Previously, Sara lead field operations for Sunrun, a residential solar company. Additionally, she has extensive knowledge in the political arena as she was a press secretary for representatives and a program manager for a multi-million dollar D.C. based transportation lobby association.
An Indiana native, Sara came to San Francisco in 2014 by way of Washington, D.C. She graduated from the University of Kentucky with a Bachelor's in Business Administration.